URBAN CULTS: Gothic Witches
FINALLY: the english edition IS OUT NOW!!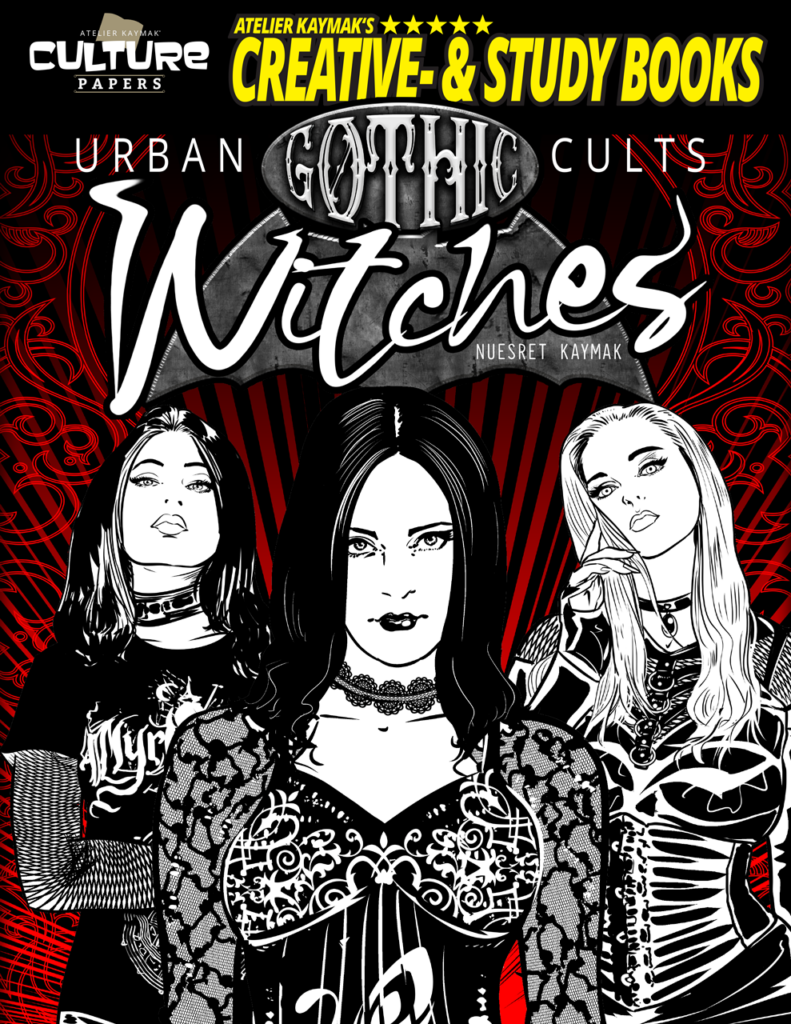 Available at Amazon and Google Play!!
Hope you like it! 🙂
Gothic Witches: URBAN CULTURE
About this ebookHere comes the season of the witch… As these beautiful young ladies prove, the Gothic cult – which has been around for almost half a century – has not lost its appeal.The subculture, which grew out of post punk and new wave, has fans all over the world. The Goths are extravagant: the mainstream disgusts them. Instead of the colorful, superficial Disney world of the normal population – Goths prefer the eerie dark wave music. Gloomy music that deals with transience and death and from which Ariana Grande fans run away screaming. Goths like horror movies and all the eerie kitschy trappings. Everything that has to do with darkness, Bella Lugosi and demons. They find the kitsch amusing and so awesome that they wear these flashy and often very unusual black clothes. The fashion tick is the signature of the Goths and identifies them as members of the black scene. This subculture never gets into the embarrassment of degenerating into the mainstream – it takes a lot of courage to walk around like that. That's why you have to look for a long time to get a Goth in front of your lens. The gothic aesthetic helped Johnny Depp make his breakthrough in the feature film Edward Scissorhands, making him a heartthrob all over the world. In this book I pay tribute to the Goths and show you beautiful gothic women who can easily compete with Johnny Depp: because every single modern witch is a world star!