Now also available in ( more affordable ) eBook format AZW3, EPUB, MOBI & PDF
The Book
The domestic cat is still the most popular pet of the western hemisphere before the dog today. With the exception of Antarctica, there are millions of cats on every continent that are adored by enthusiastic cat owners. This richly illustrated book offers cat lovers and those who want to become cat lovers – for the first time a complete overview of all cat breeds recognized in the world. . In the telephone book-sized, large-format book with its 300 pages all worldwide approved pedigreed cats in portrait through descriptions of breeding history richly enriched with anecdotes including background information on each individual cat – make this book an exciting and entertaining reference work.
The Author 
Nuesret Kaymak makes his living as an illustrator, concept artist, cartoonist and carton filmmaker for PR and advertising agencies and for the film and television industry. Since 2012 he writes easily understandably and humorously topics about history, politics, arts and culture, vegetarianism and animal welfare. Please visit his authorpage on Amazon and his social media-presences on LinkedIn, Xing, Patreon, Facebook, Google and YouTube.
The Publisher 
Atelier Kaymak UG was founded out of the desire to make publications with a didactic approach available to a wider circle of people interested in education.
-Also available as eBook & App-
ISBN: 978-3-96183-031-2 Paperback
ASIN: B07WLNH19C eBook Kindle
ISBN: 978-3-96183-037-4 eBook ePub
ISBN: 978-3-96183-036-7 eBook PDF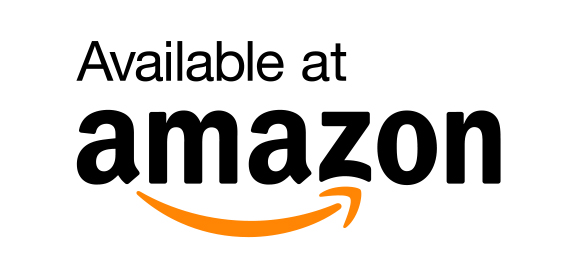 "I had almost my whole life long cats at my side and have proven myself as a long time can opener. However, I had usually got my miniature cats as a gift from friends (…the obligatory forced happiness with subsequent onset of the Stockholm syndrome) – or even got them of my own accord from the shelter – which was always courted in combination with flea powder mist, cat jammer and infinite thin whistle fountain during the journey home in the car. But I still loved these cats! Adorable.
Of course I knew that there were pedigree cats that were stunningly beautiful. But I had neither the money nor any idea of pedigree cats. Anyway, I hardly cared much about cat breeds – I had the most beautiful cats in the world at home. These pretty intelligent farmer cats – which I didn't want to give away or trade for anything in the world. However, the years passed and nature finally took its toll. The grief was bitter, so that I didn't want a replacement – the four-legged friends grew so close to my heart.
But the topic doesn't let you go: I caught myself at half past two at night watching cat videos on the internet and browsing through photos of cats from the local shelter. There were always pedigree cats among them, which started to captivate my interest. Then, after some time, the enthusiasm gripped me: now that I had no more cats – I could deal with the topic without any inhibitions. Now there was so much to discover: whether it was the distinguishing characteristics of the different cats or the stories about their origin – whether by chance or planned – everything was interesting! I burned for the stories behind breeding animals, breeders and the time when everything happened.
The results are processed in two editions: While the CATUS coloring book concentrates more on the optics of the purebred cats with rudimentary information in table form – the manual "All cat breeds of the world" is richly equipped with just those results, which demands a lot of reading time. But the good thing about such a compendium is that you can always take a look inside – without getting bored! " 😉 -Nuesret Kaymak-
Review
"Katzen-Echo"/German Edelkatze e.V.
This is something completely new! Big as a telephone book, impressive graphic design in black and white, surprisingly unusual in appearance and content.
The 300-page volume from Atelier Kaymak looks a bit bulky at first glance, but is extremely pleasant to consume, full of pictures and short texts, informative and entertaining at the same time.
After a clear introduction into the cat being, the listing of 15 world-wide important cat breed organizations, overview and explanation to the numerous pictograms, which provide distributed over the whole book for fast info, Kaymak presents 136 cat races in alphabetical order in each case double-sided in the Kurzportrait. He characterizes each breed with a beautiful large-format pen drawing, in addition he gives interesting anecdotally spiced background information to breeding history and special characteristics of the breed. There are some inconsistencies, which are probably due to the lack of clarity and dynamic development of the intercontinental cat clubs by no means equal, by Kaymak, who is apparently always somehow the rogue in the neck, with a specially built in joke surpassed. That's what makes you happy!
The author describes himself as a passionate cat fan, and you can see this in his work, which comes completely out of his hand, page by page. The successful unity of artistic design and didactic approach is what makes this book so special, which also impresses with an extraordinarily customer-friendly price.
All illustrations, with the exception of protected logos and trademarks, are free for private and non-commercial use, especially in educational institutions, old people's homes, children's homes and clinics.
Nuesret Kaymak works as an illustrator, concept and comic artist, cartoonist and animator for advertising, PR, film and television. Since 2012 he has been writing and illustrating didactic and humorous books on history, politics, art and culture, vegetarianism and animal welfare. You can find him on Linkedin, Xing, Google and other social media sites.
The new book of the cat and philanthropist is suitable for viewing and reading, as a template for handicrafts and painting, for learning and pleasure in all ages and life situations.
Review: Ortrun Wagner, Essen/Germany (15.12.2019)
Edit: In the current version (20.12.2019) all errors were corrected (publisher)