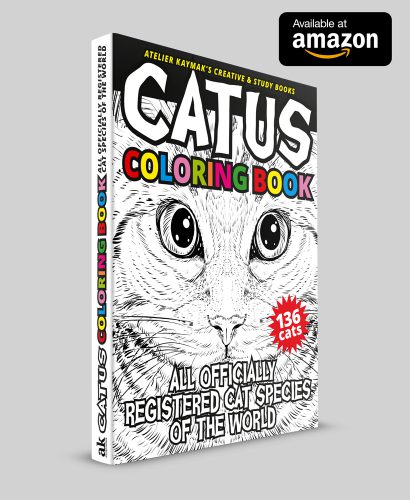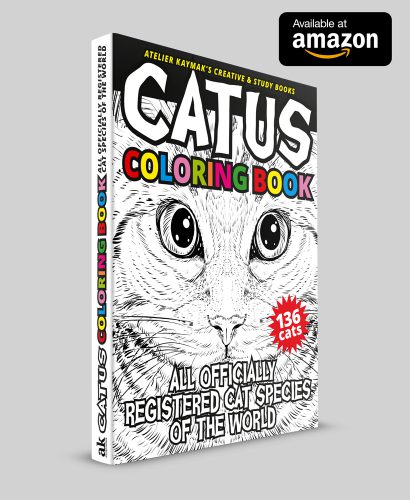 CATUS Coloring Book: All officially registered cat species of the world (Atelier Kaymak's Creative & Study Books, Band 1)
Cat and man: a love story that began over 10.000 years ago and still continues today! The domestic cat is the most popular pet of the modern Western hemisphere. There are countless millions of cats that are adored by cat lovers all over the world – and constantly new breeds are added. The problem: because of the inconsistent registration of the clubs and breeders, some cats are listed differently or even not at all, which makes the exact overview difficult. This book offers cat lovers and interested readers for the first time a COMPLETE OVERVIEW OF ALL OFFICIALLY RECOGNIZED SPECIES OF THE WORLD!
Get to know 136 four-legged personalities who can hardly wait to be discovered and painted by YOU!
ATELIER KAYMAKS CREATIVE & STUDY BOOKS for young and old: good things to mold and made of gold!
Large format, 292 pages strong and as thick as a phone book: $ 11,00