Jetzt auch auf Deutsch erhältlich!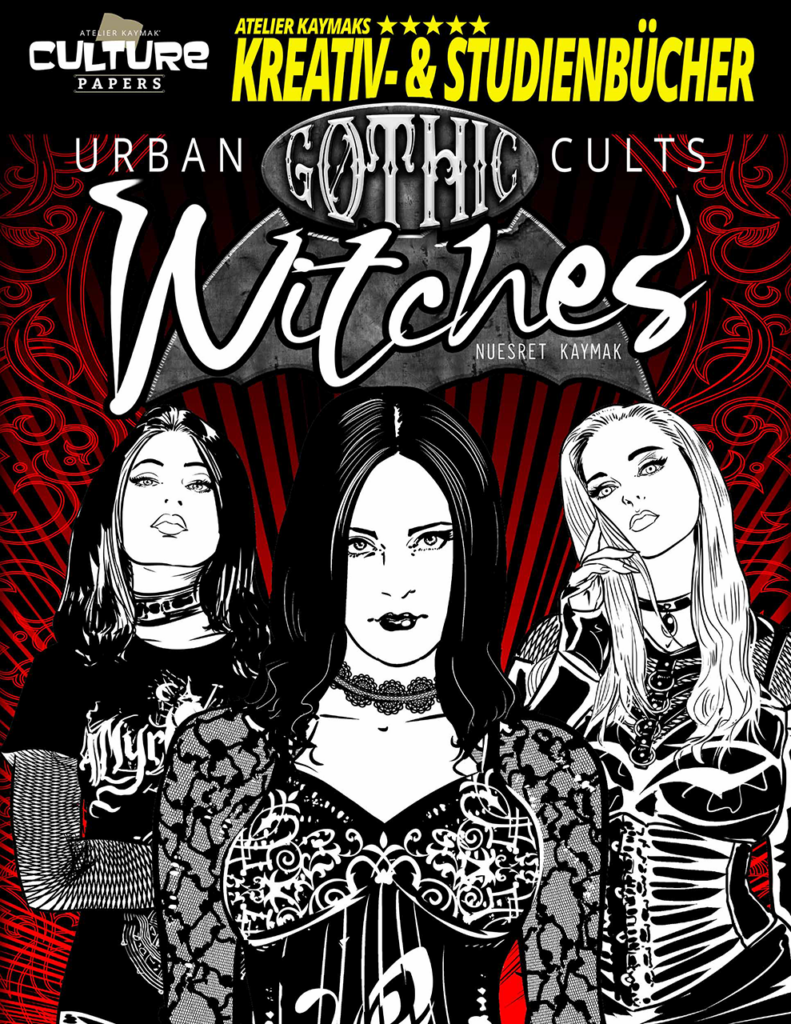 Jetzt auf Amazon und Google Play zu kaufen:
Gothic Witches: URBAN CULTURE
Here comes the season of the witch… Wie diese wunderhübschen jungen Damen beweisen, hat der Gothic-Kult -der immerhin schon fast ein halbes Jahrhundert auf dem Buckel hat- seine Anziehungskraft noch immer nicht verloren. Die Subkultur, die aus Post-Punk und New Wave entstand, hat Anhänger auf der ganzen Welt. Die Gruftis, wie man die Gothics in Deutschland nennt, sind extravagant: der Mainstream widert sie an. Anstelle der bunten, oberflächlichen Disney-Welt der normalen Bevölkerung – bevorzugen Gruftis lieber die schaurige Dark-Wave-Musik. Düstere Musik, die von Vergänglichkeit und Tod handelt und wovor Ariana Grande-Fans kreischend davonlaufen. Gruftis mögen Horrorfilme und all das schaurig-kitschige Drumherum. Alles, was mit Finsternis, Bella Lugosi und Dämonen zu tun hat. Sie finden den Kitsch amüsant und so geil, dass sie diese auffälligen und oft sehr außergewöhnlichen, schwarzen Klamotten tragen. Der Mode-Tick ist die Visitenkarte der Gruftis und weist sie als Anhänger der Schwarzen Szene aus. Diese Subkultur gerät nie in die Verlegenheit, zum Mainstream auszuarten – denn es gehört schon einiges an Mut dazu, so herumzulaufen. Daher muss man auch schon länger suchen, um einen Grufti vor die Linse zu bekommen. Die Gothic-Ästhetik verhalf Johnny Depp im Spielfilm Edward mit den Scherenhänden zum Durchbruch und macht ihn Frauenschwarm auf der ganzen Welt. In diesem Buch setze ich den Gruftis ein Denkmal. Ich zeige bildhübsche Gothic-Frauen, die es locker mit Johnny Depp aufnehmen können: denn jede einzelne von den modernen Hexen ist ein Weltstar!